We're delighted to share the work of
Mikael Owunna
this week. "Limit(less)" is Mikael's longterm project on LGBTQ African immigrants in North America and Europe. The project uses queer African style to debunk the myth that being LGBTQ is "un-African".
We'll share the work of Mikael on our feed through
May 26
.
Read the stories shared during his week-long takeover below.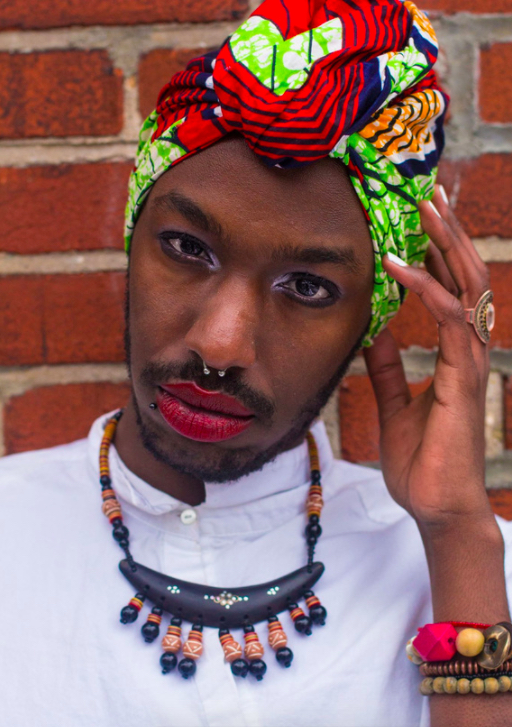 "My Africa is one that is intrinsically hate-free, welcoming, comprehensive and protective. It's not about knowing if LGBTQ is "un-African" or not but it's more about understanding that homophobia and transphobia are clearly not derived from African values, culture and traditions. I strive to touch these people's hearts, to revive their inner humanity, to persuade them that behind an acronym like LGTBQ there is a Human Being, a brother, a sister, a neighbour, a friend who did not choose to be different and should be cared for and accepted in the community as anybody else would be. I deeply hope that raising awareness and communicating will eventually lead to a LGBTQ-friendly Africa. That is one of my dearest dreams and I endeavour to make it true day every day. "
– Brian: Queer Rwandan, he/him or she/her (Shot in Canada)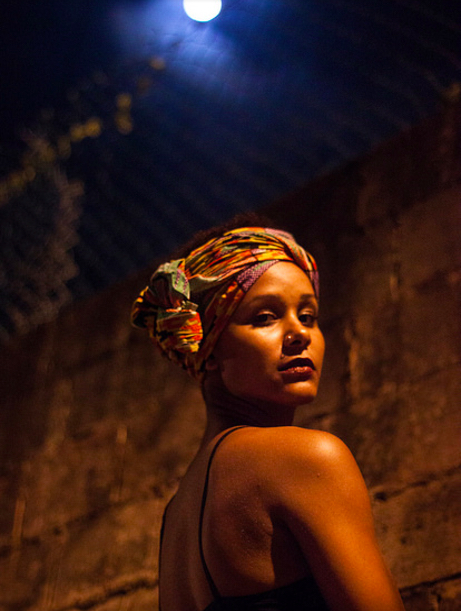 "I hear this a lot in the Caribbean, that the LGBTQ experience is un-African or un-natural. From the homophobic music that we all dance and sing along to, to the fact that it's still illegal to have sex with someone of the same gender in Trinidad. It's exhausting. I wish we would accept/understand that gender-fluidity and same sex attraction are historically indigenous and African."
– Gesiye: Bisexual/Queer Nigerian-Trinidadian, she/her (Shot in Trinidad & Tobago)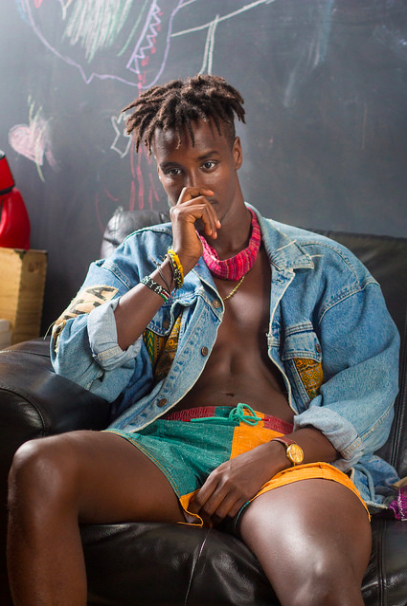 "During a conversation about queerness, African(ness), and identity a good friend of mine made a statement that has stuck with me ever since. He is also a queer East African man, a Black body, living in Canada. He said that one difficulty in being a queer African man in the Canadian diaspora is that within our own African communities we are expected to be hyper feminine, as a consequence of our sexual orientation while within the Canadian queer scene we are expected to be hyper masculine as a result of our Blackness. I couldn't agree more.
In many ways we are pushed out of both communities in unique and specific ways and pulled in in just as complex ways. For me, this is a source of power. When we are neither here nor there, we are free to carve out a customized space for ourselves through community, art, and self-exploration. It's both agonizingly isolating and indescribably freeing to live on the margins of the expected. It is at this crossroads that we make our home, and brick by brick it becomes ever more immaculate."
– Tyler: Queer Kenyan-Somali, he/him (Shot in Canada)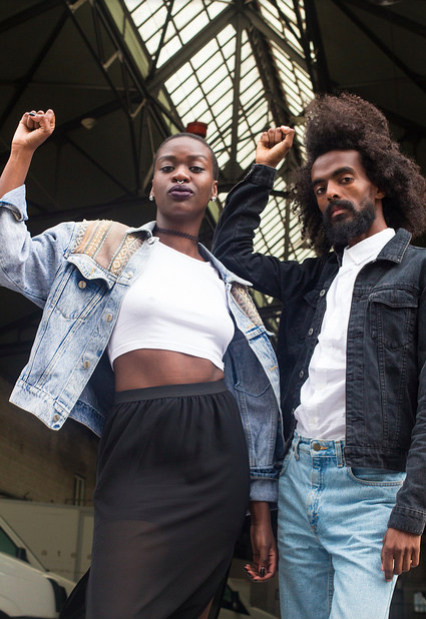 "LGBTQ-phobia is actually Western, not African. Being LGBTQ is not limited to one race and is definitely not a "disease" from white people; LGBTQ-phobia is. The idea that only white people can be LGBTQ is. The more black queer people that get represented the more it becomes normal that hey, we're loud! We're here! We're black and we're queer!"

– Juliet: Queer Ugandan-Rwandan, she/her, photographed with Samuel: Queer Ethiopian, he/him (Shot in Sweden)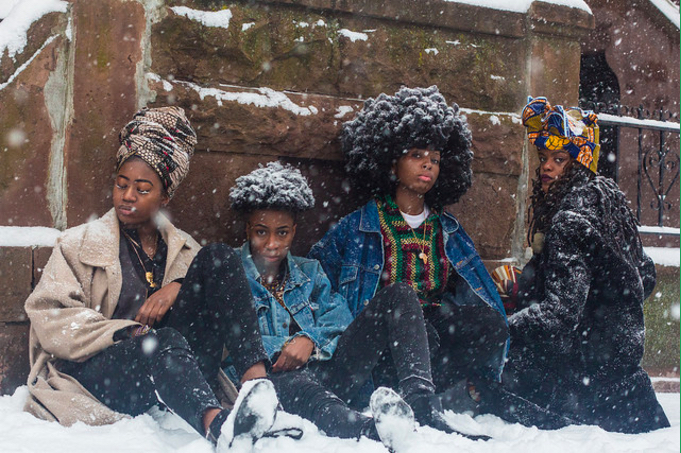 "I dedicate this collaboration to all the queer Africans that aren't able to come out because that would put their life at risk. To the queer Africans that would be shunned by their community, family and/or country. To the queer Africans that are in desperate need of an answer and feeling lost as to where to look for it.
I know the feeling.
Chant this from the top of your lungs and mean it with every emotion in your body.
You are bold and filled with strength.
You are not alone. I'm with you. Limitless is with you.
We are here, we exist and WE ARE NOT going anywhere.
To Being a Limitless African,
Mai'Yah"
– Mai'Yah (furthest right): Queer Liberian, she/her or they/them, photographed with Amadi (she/her), Badu (she/her) & Yéwá (she/her or they/them); Headwraps by @wrapsbyjames, she/her (Shot in USA)
See more of Mikael's Limit(less) at limitlessafricans.com